From racehorses to happy athletes
Dr Rebecca Parkes: "Reseach allows us to better understand the needs of every horse, as well as what may cause it injury or illness."
What are the long-term effects of equine flu? How can the risks of horse injury and illness be minimised? What can be done to ensure racehorses will enjoy a new chapter after retirement?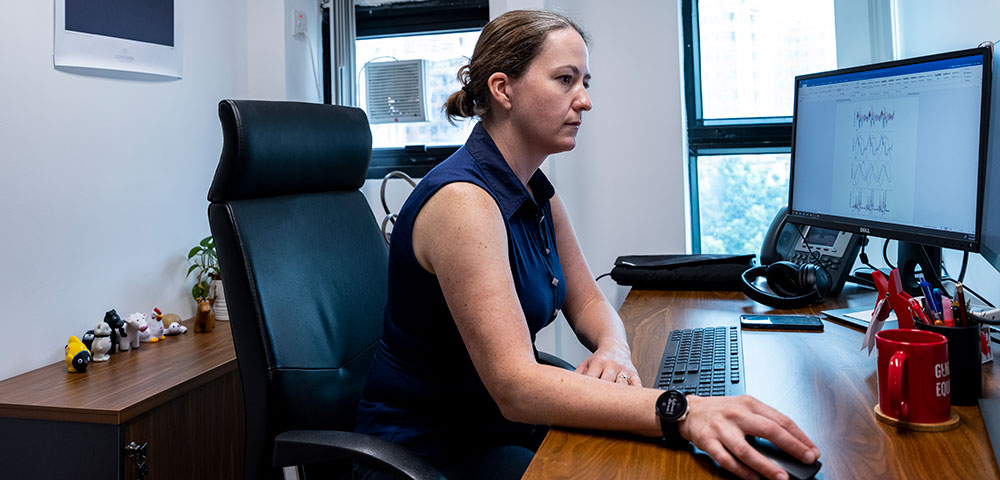 Dr Rebecca Parkes, Assistant Professor in the Department of Veterinary Clinical Sciences, City University of Hong Kong, thinks that questions on equine welfare are best answered by scientific research. "Reseach allows us to better understand the needs of every horse, as well as what may cause it injury or illness," says Dr Parkes. "It can make them happy athletes and race safer. Also, retired racehorses can enjoy a better second career as equestrian or leisure horses."
The Hong Kong Jockey Club Equine Welfare Research Foundation was established by the Club in 2021 to enhance and promote equine care, and to regularly fund equine welfare research worldwide. Dr Parkes is one of the many academic recipients of the Foundation. "There is also equine welfare research funding in the United States and the United Kingdom. But those in the United Kingdom are limited to local projects," she notes. "The Hong Kong Jockey Club Equine Welfare Research Foundation is extremely global, which is really a great benefit for researchers globally as well as in Hong Kong."
Before joining academia, Dr Parkes worked as an equestrian veterinary surgeon at the Club, where she was responsible for providing veterinary care to equestrian horses and retired racehorses. She is particularly impressed by the "Retired Racehorse Retraining Programme". With the consent of its owner, each retiring horse is first assessed by the Club's veterinary team for its eligibility to join the programme. Accepted horses will enjoy a period of rest at the Beas River Equestrian Centre before slowly beginning their retraining into equestrian horses.
"The average horse lives for 20 to 30 years, but many racehorses have to retire at only eight or nine years old," says Dr Parkes. "The programme allows racehorses to go on to have valuable second careers. Trainers and the veterinary team always keep a close eye on the retraining process to ensure smooth rehabilitation of the horses."